La Fraise Gommage Instant White Polish & Lipo Gommage Anti-cellulite Body Scrub!
Two of BEAUTéDERM's newest products, La Fraise Gommage and Lipo Gommage are now the crowd favorites!
Scrub up beautés and be absolutely recharged with your most dazzling skin!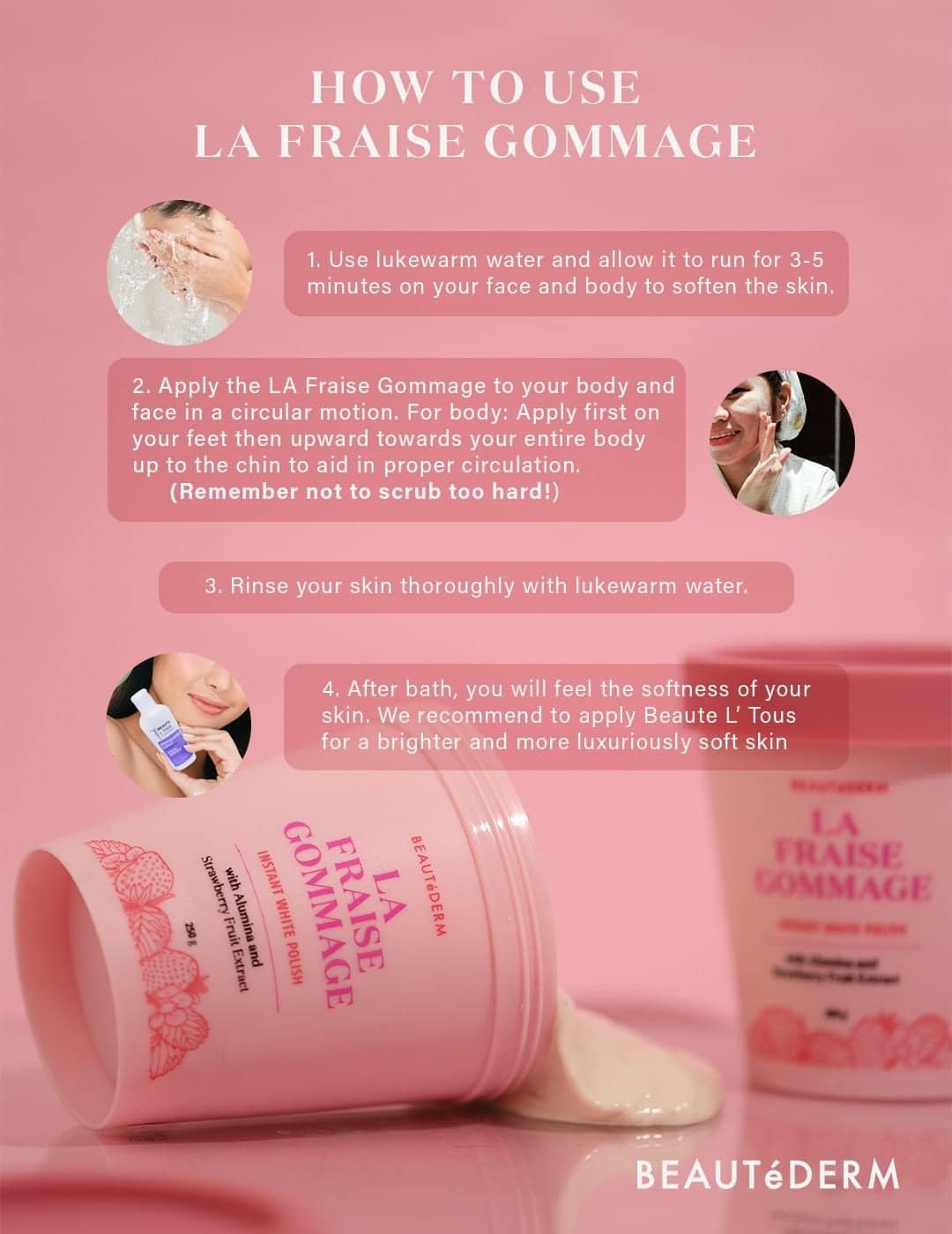 Beautéderm newest all-natural product "La Fraise Gommage instant white polish" kaka adik gamitin promise, you feel refreshing and relaxing❄️!
It leaves your skin smoother and glowing after mo e apply! Amazing db?!
Syempre BEAUTèDERM yan eh!