Tinted Sunscreen by BlancPro: Your Ultimate Sun Defense and Skin Savior!
Unveil radiant, youthful skin while shielding yourself from the harsh effects of sun exposure with our revolutionary Tinted Sunscreen. The wait is over, and the must-have addition to your skincare routine is here!
Variations
• Light Beige
• Warm Beige
🌞 Defend Against the Elements: Don't let the sun's damaging rays take a toll on your skin. Our advanced formula is fortified with potent antioxidants to combat signs of aging and provide robust protection against UVA rays. Say goodbye to worries about premature wrinkles and dull skin.
🎨 Flawless Glow in Two Variants: Choose the perfect shade to enhance your natural beauty. Our Tinted Sunscreen is available in two stunning variants—Light Beige and Warm Beige. Say goodbye to the dreaded white residue! Experience a seamless blend that gifts you a radiant, healthy glow, effortlessly.
🌿 Embrace the Paraben-Free Advantage: We care for your skin's health as much as you do. BlancPro's Tinted Sunscreen is paraben-free, ensuring that you're only putting the best on your skin. Revel in the soothing comfort of knowing your skin is safe and nurtured.
🌟 Unleash Radiance and Control: Prepare to be amazed by the transformative power of BlancPro's Tinted Sunscreen. Combat wrinkles and uneven skin tone with a single product. Enjoy the added benefit of shine control, all while reveling in the velvety matte finish that graces your skin.
Choose Excellence – Choose BlancPro:
🛍️ Available in Light Beige and Warm Beige
🛡️ Shield against sun damage and aging
🌱 Paraben-free formula for peace of mind
💫 Flawless blend for a natural glow
🌄 Matte finish with added shine control
Experience the ultimate protection and radiance boost your skin deserves. Step into a world where sun defense meets beauty enhancement. Get your very own BlancPro Tinted Sunscreen for an incredibly affordable 399. Elevate your skincare regimen today and celebrate the arrival of something truly powerful!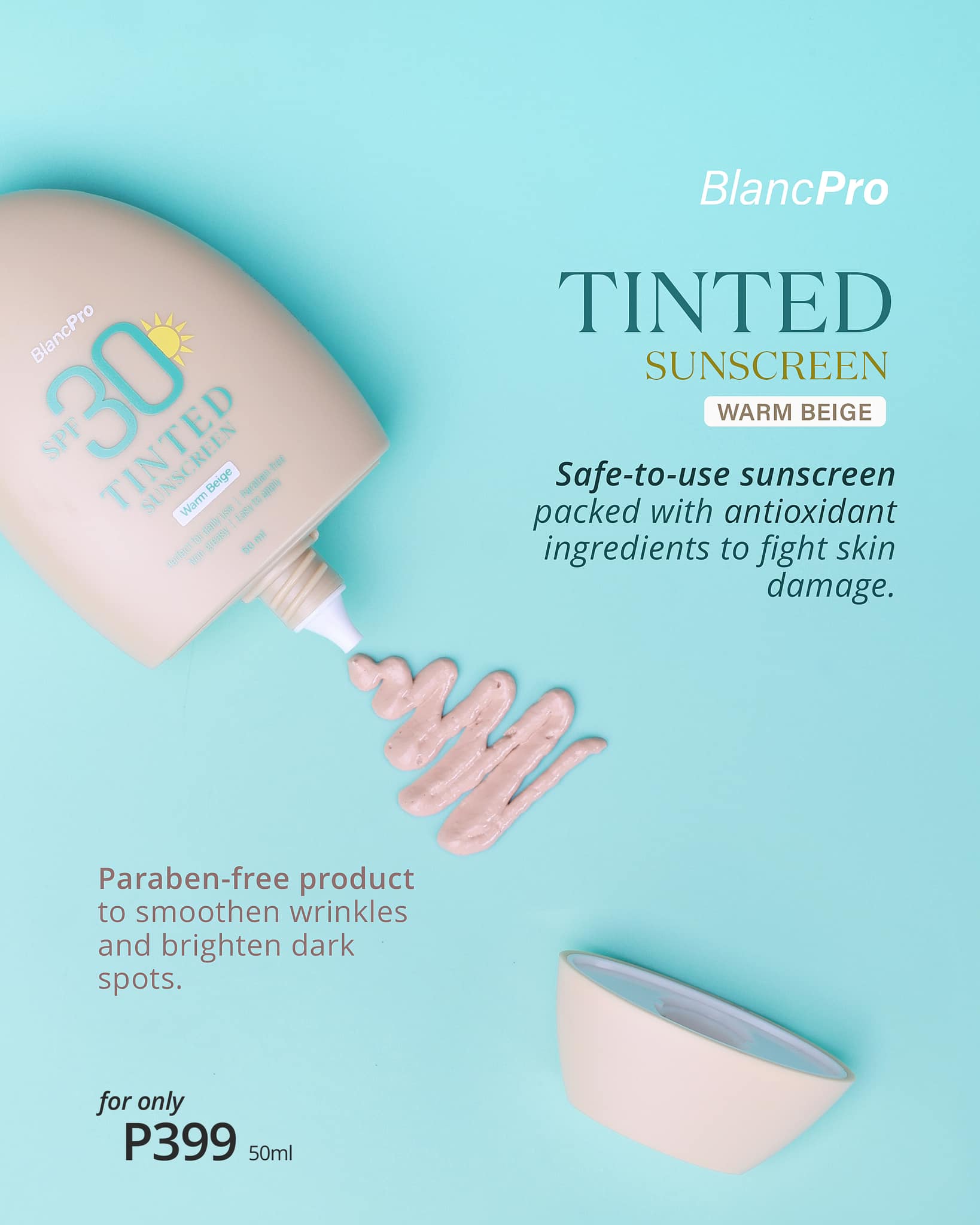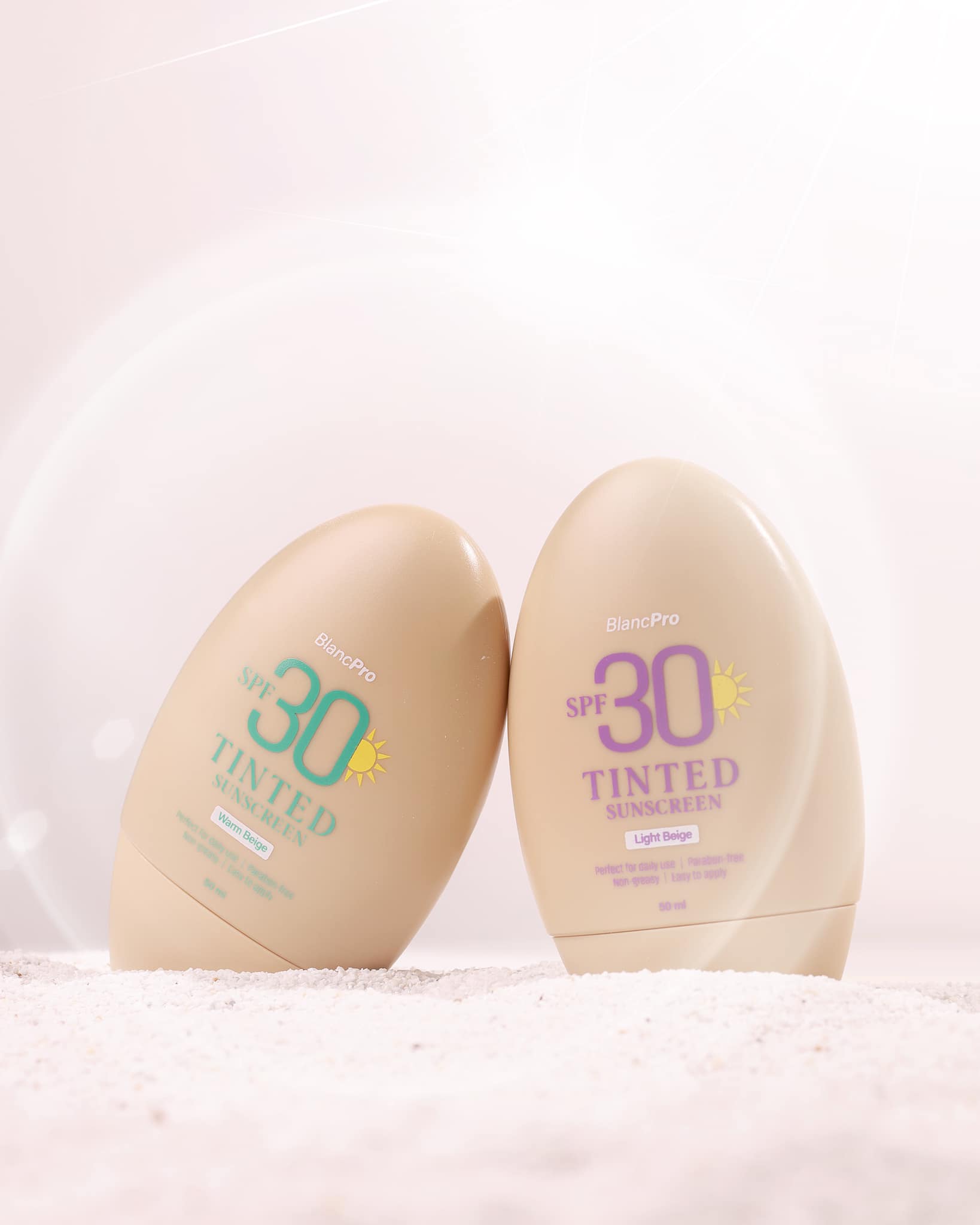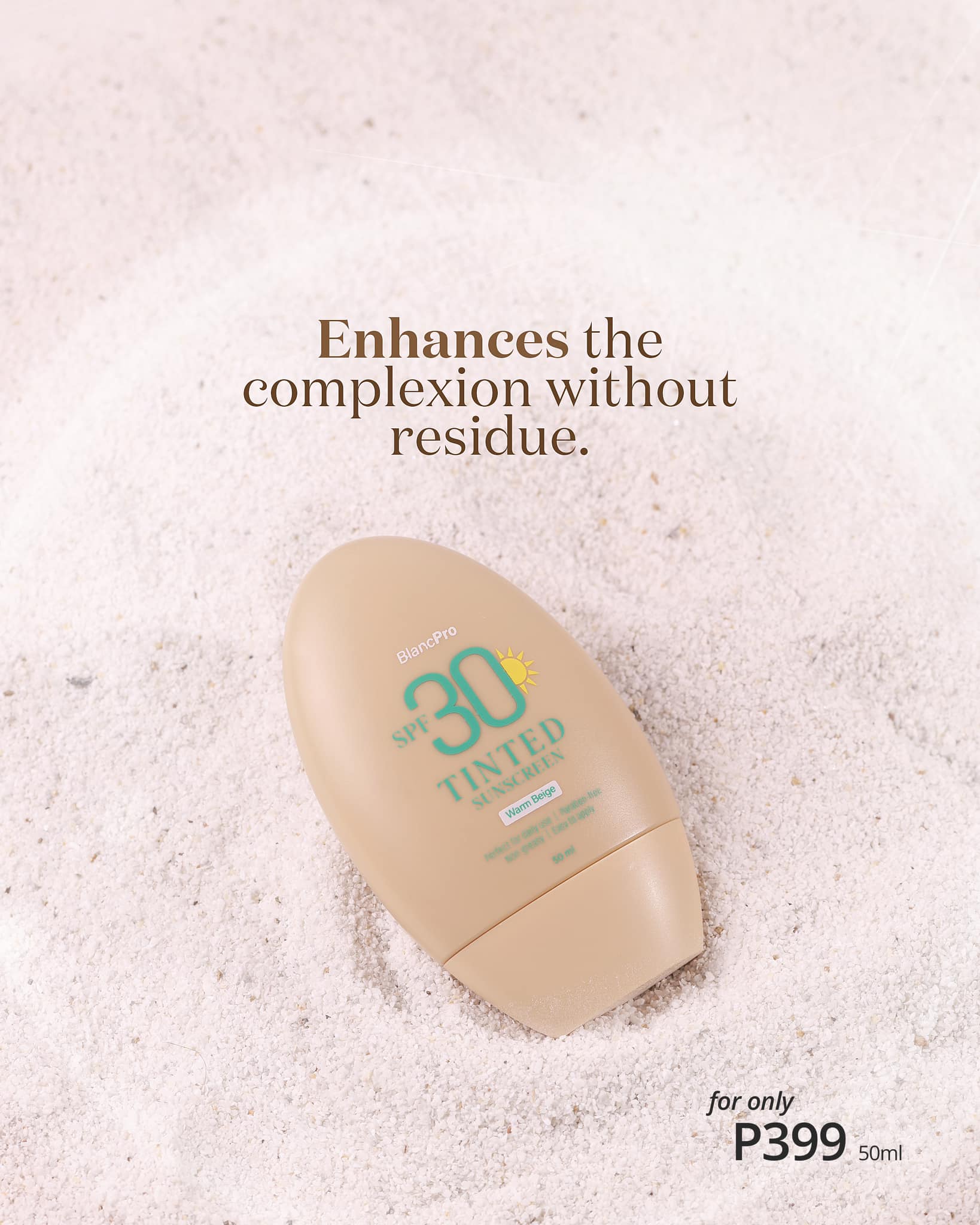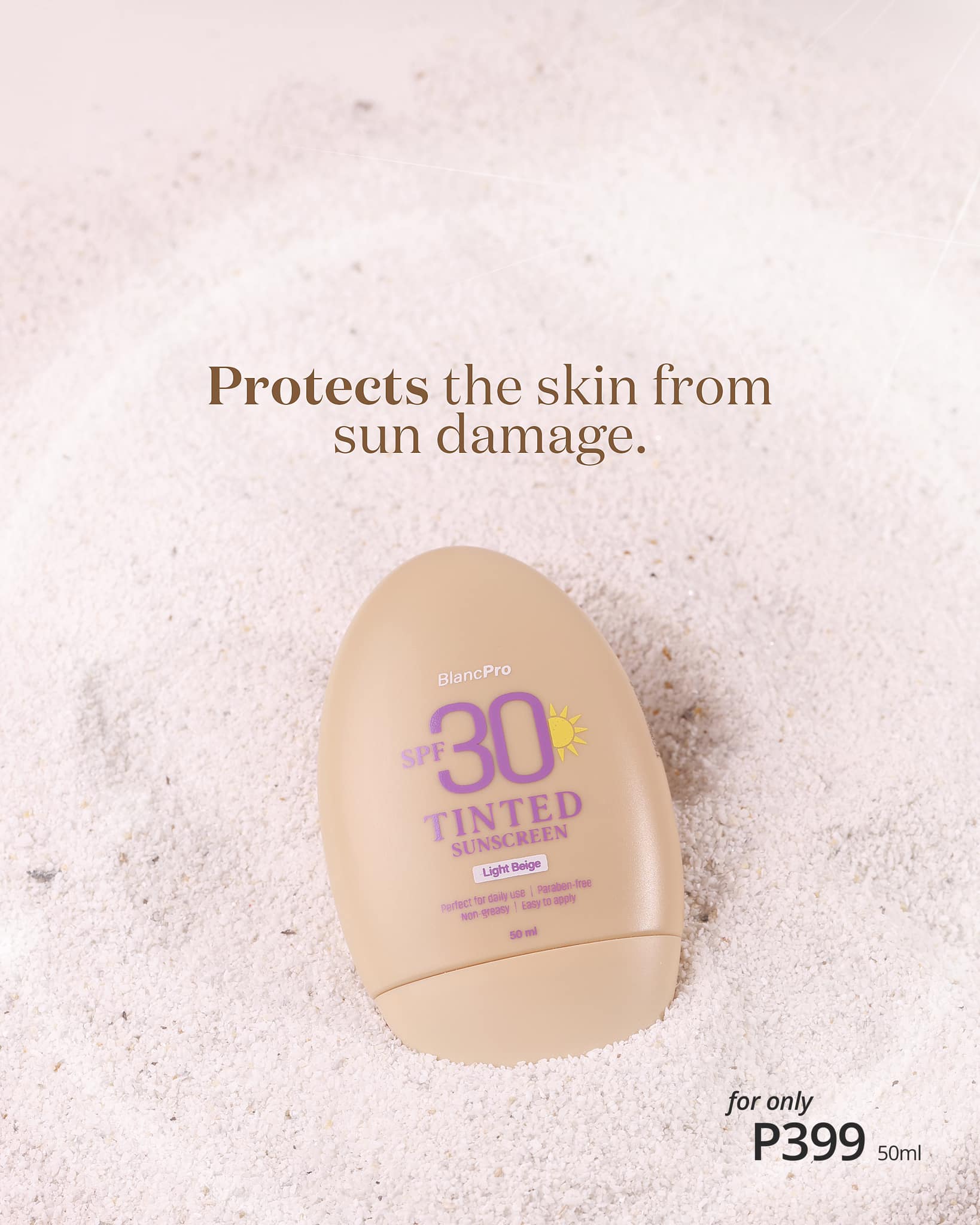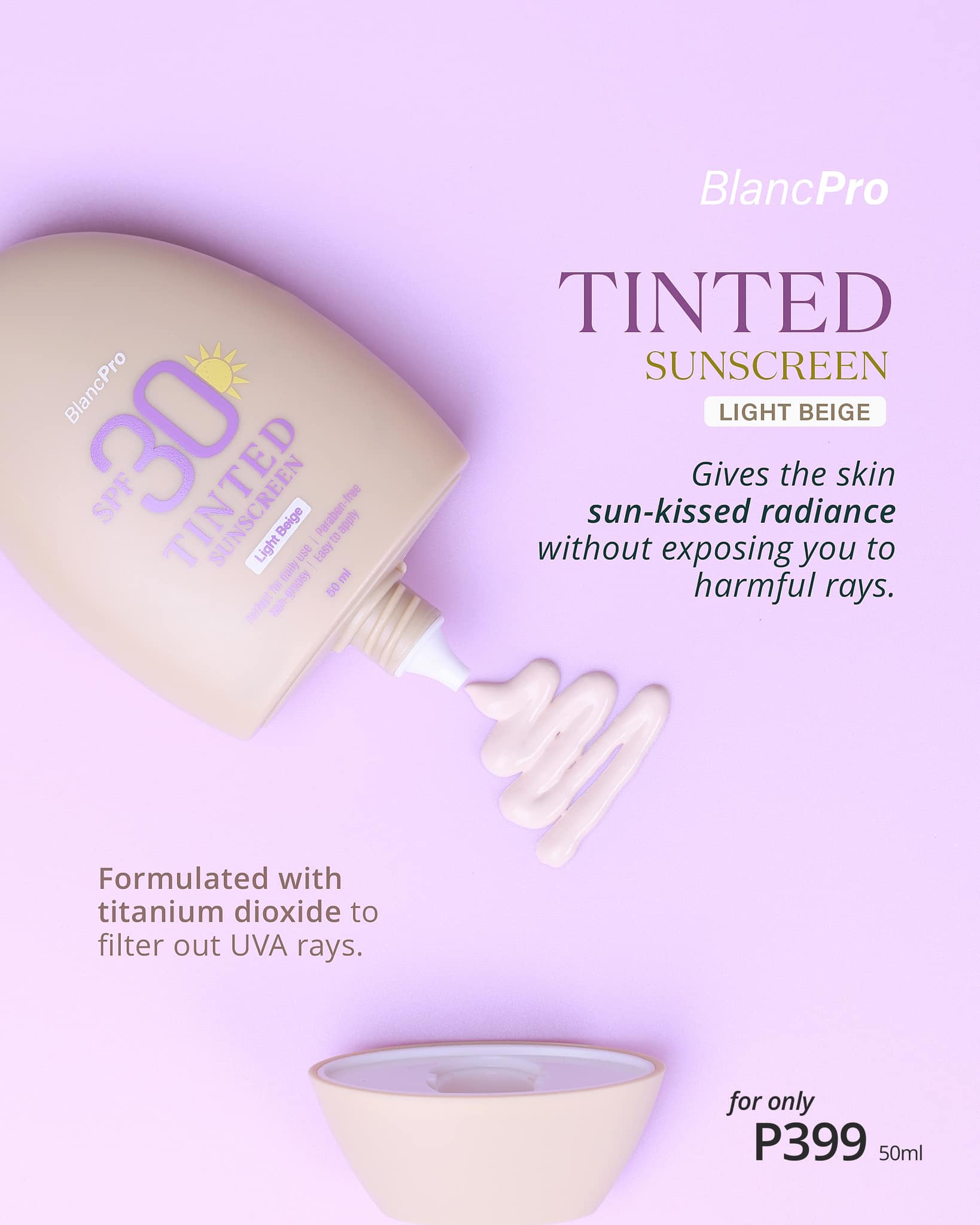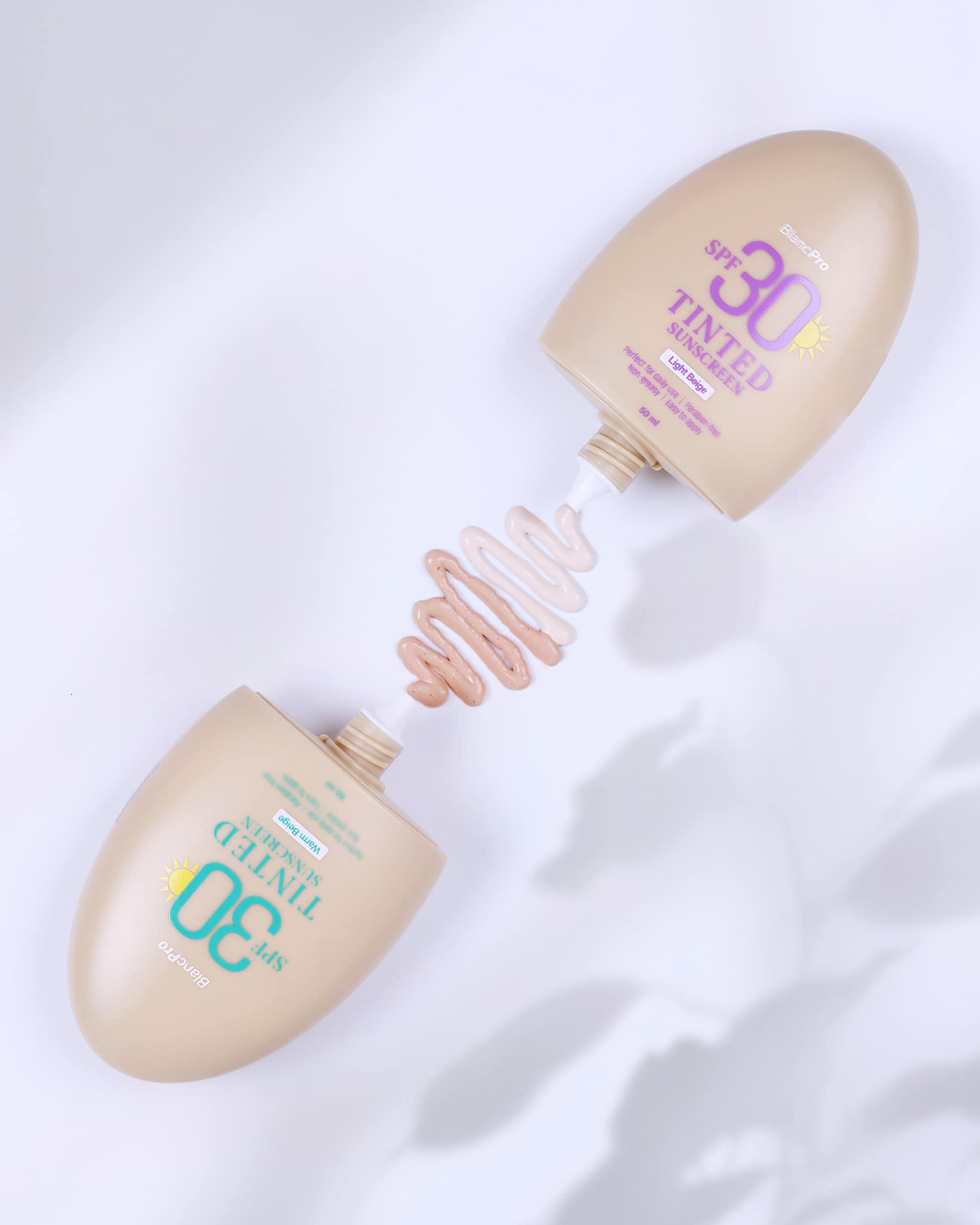 #BlancProBeauty
#TintedSunscreenGlow
#SkinProtectionRevolution
#RadiantSkinEssentials
#SunDefenseSolutions
#HealthyGlowFormula
#FlawlessComplexionCare
#AgelessBeautySecrets
#SkincareInnovation
#MatteFinishMagic